SECURITY OFFICER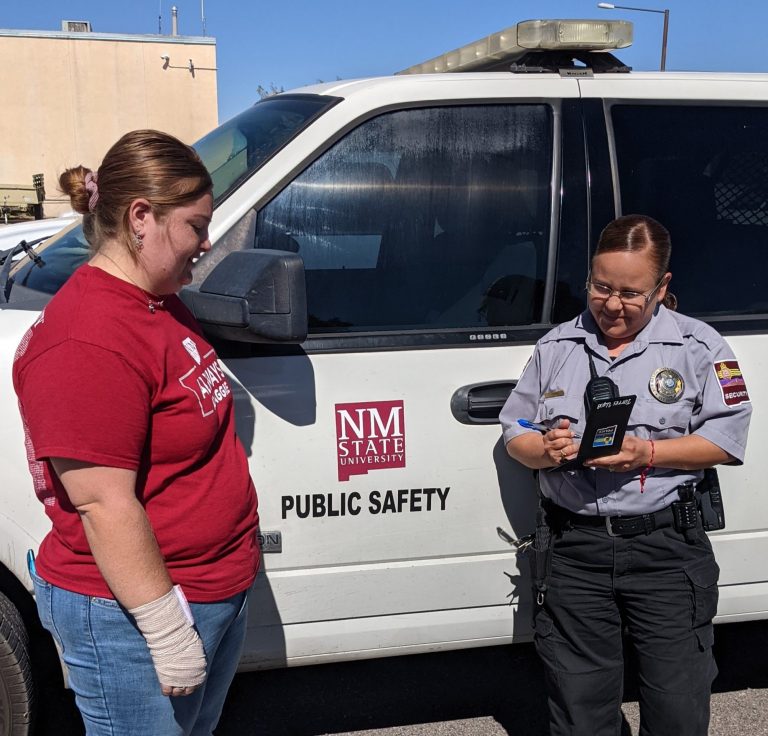 QUALIFICATIONS: High School diploma or GED.  Must pass a criminal history, background, and fingerprint check. A valid New Mexico driver's license will be required. May also be required to complete psychological and drug screen exams. Must be at least 18 years old.
SUMMARY: Provide high level security services at special events while under the authority of the NMSU Police Department. Responsible for monitoring for and identification of illegal and/or dangerous situations. Provides crowd management, access and traffic control, alcohol server support and emergency response.
EXAMPLES OF DUTIES: Provides a uniformed presence to protect property and maintain a high visibility presence to deter illegal activity. Communicate directly with law enforcement officials as well as the public. Warn persons of rule infractions or violations, and apprehend or evict violators from premises, using force when necessary. Monitor and authorize entrance of employees, visitors, and other persons to guard against theft and maintain security of premises. Write reports such as equipment or property damage, theft, presence of unauthorized persons, or unusual occurrences. Operate detecting devices to screen individuals and prevent passage of prohibited articles into restricted areas. Assist with emergency evacuations of facilities. Conduct protective sweeps of assigned areas. Performs miscellaneous job-related duties as assigned.
CONTACT: For questions regarding the hiring process, contact Lieutenant Gabby Graham at 575-646-3311.
NOTICE: Offers of employment are contingent upon verification of the individual's eligibility for employment in the United States of America. NMSU is an EEO/AA employer. Information contained in written applications for this position will be used in reports to governmental agencies unless the applicant prohibits this in writing.